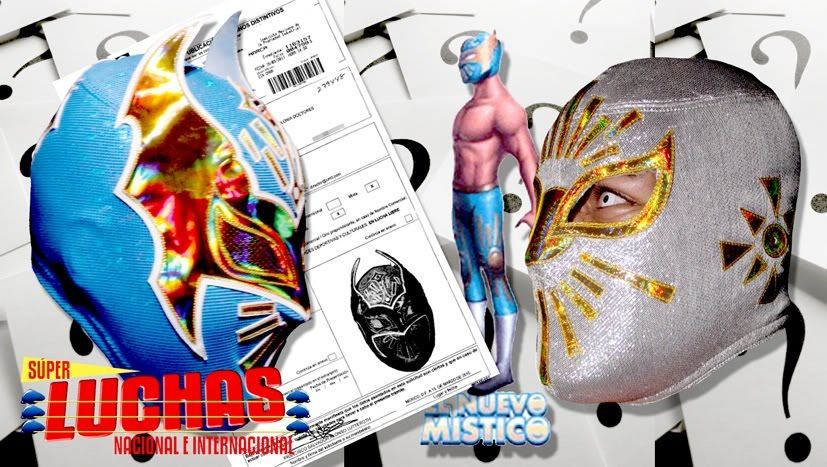 by Brian Phelps
This is a very interesting and potentially messy situation. I believe that if I had to say whose side I was on it would have to be Luis Urive.
When Luis Urive was signed to the WWE, he had been previously wrestling under the name Mistico. The WWE allegedly trademarked the name "Sin Cara" in the United States, but did not trademark the name in Mexico. Another organization trademarked the "Sin Cara" name in Mexico.
When the Sin Cara character debuted in the WWE, it visually retained much of the Mistico persona. The mask and outfit closely resembled the Mistico character. The WWE also carried over events and background information from Luis Urive's Mistico character to the new Sin Cara character. For instance, the WWE commentators would comment that Sin Cara was a legend in Mexico and that he even had his own comic book. These two details are not true about the Sin Cara character. They took those details from Luis Urive's real life and applied them to Sin Cara.
When the WWE released Luis Urive (the man who plays Sin Cara), they decided to continue the Sin Cara character using a different man under the mask (Hunico). The problem with this is that the WWE continued to use details from Luis Urive's life (his comic book and legendary status in Mexico) to describe Hunico even though Luis Urive was no longer under the mask. This means that they were allegedly stealing details from Luis Urive's life and applying them to Hunico. That would be like bringing in another man to play Shawn Michaels and giving him details from Shawn Michaels real life. The other problem is that the WWE continues to use Sin Cara for Make-A-Wish requests even though it's not the "real" Sin Cara. I'm sure some of those children feel duped because they wanted to see the real Sin Cara Luis Urive and not Hunico.
There are a lot of interesting aspects about this situation that make this very dicey. WWE is giving Hunico credit for Mistico's accomplishments. Hunico has inherited 4.4 million Facebook likes which still have Mistico's image on the page.
I've been told by the Mexican fan base that they feel like WWE is disrespecting Luis Urive and the Mistico character by implying to fans that Hunico as Sin Cara is the same guy that played Mistico. They feel that the WWE is taking Luis Urive's identity and claiming it as Hunico's.
Many wrestlers have won the right or retained the right to use their performing names outside of the WWE. The Ultimate Warrior fought the WWE in court for the right to use the Warrior name, face paint, and mannerisms and won. I have a feeling that this legal battle is just getting started.